• 2023 • Crafts • featured • Summer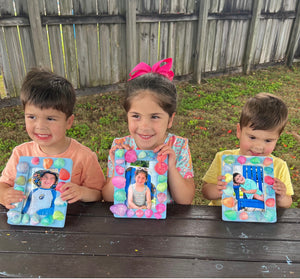 If you are looking for a fun and easy activity with your littles that is perfect for summer, you've got to try this one! Next time you're at the beach gather some shells and watercolors and get painting.
---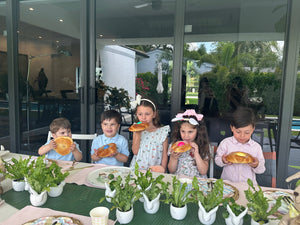 This year we started what we're hoping will become a tradition passed along every Easter. We made Grandma's Easter Bread for our brunch and it was delicious and fun to do together!
---
• 2023 • Crafts • featured • St. Patrick's Day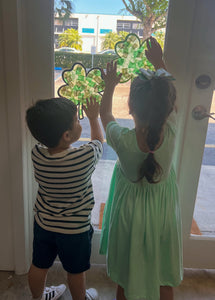 Get your little ones in the festive mood for St. Patrick's Day and make these lucky clover suncatchers today! 
---
• 2023 • Creative Circle • featured • Holiday • Valentine's Day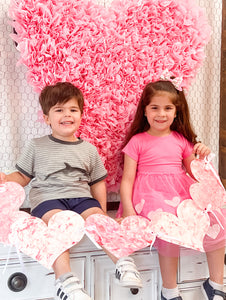 Valentine's Day is next month and we are getting in the festive mood with some marbled heart art! 
---
• Crafts • Creative Circle • featured
Each year on the first Friday in June, people participate in National Donut Day, a day dedicated to this delicious fried dough treat. If you know us, you know we love any reason to celebrate and throw a themed party and National Donut Day is one of those reasons. Make this donut wreath craft that you could put up as decoration while you enjoy some donuts from a local donut shop to celebrate.